Job and Family Services
Clinton County Job and Family Services is committed to supporting the families and children of Clinton County. The agency provides a variety of public programs aimed at promoting  stabilization, self-sufficiency, workforce supports, employment sustainability, and adult and child services. The agency consist of four units: Family Services, Child Protection, Child Support and OhioMeansJobs. Local programs include cash assistance, food assistance, childcare, Medicaid (including long-term care, children's health insurance, and services to aged, blind and disabled), adoption, adult protective services, child protective services, foster care, local workforce initiatives and child support programs. For additional information about our programs and how to apply, please select from the menu on the left.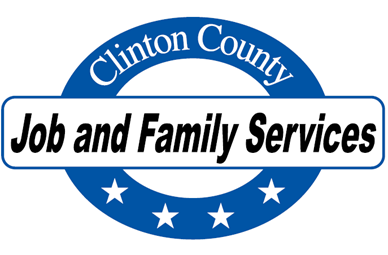 Nicole Rodman, Director
Amanda Barrera, Deputy Director
***BACK-TO-SCHOOL ASSISTANCE PROGRAM***
Effective July 19, 2021, Clinton County Job and Family Services is offering Back-To-School assistance for families impacted by the COVID-19 pandemic. You may be eligible for this Back-To-School assistance if you are a family with minor school age children in the household or are a non-custodial parent who is actively paying child support for minor school age children AND meet the income guidelines of 200% of Federal Poverty Guidelines for family size.
Services provided through the Back-To-School assistance program must be used for school supplies, school clothes or school fees. If eligible, a family with up to 2 school age children can receive a one-time payment of $300.00 and a family with 3 or more school age children can receive a one-time payment of $600.00.
Applicants will be required to complete an application, an interview with a case manager, verification of school enrollment for children, verification of income, and provide Clinton County JFS with any necessary documents required to process eligibility for the Back-To-School assistance services.
Applications will be accepted by:
Mail or in person: Clinton County JFS, 1025 S. South St Ste 200, Wilmington Ohio 45177
Fax: 937-382-7039
Email: Clinton_County_Family_Services@jfs.ohio.gov
Applications are available at Clinton County JFS or Back-To-School Assistance Application