Links to Outside Resources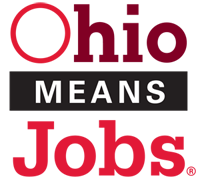 Census Bureau Quick Facts | Get easy access to state and county quick facts about people, business, and geography.
National Weather Service, Wilmington | Keep up on all of the latest weather watches, warnings, and advisories.
Ohio Public Library Information Network | Find a public library near you, or use one of the many available research databases.
Ohio State Parks | See what's happening at Ohio's State Parks.
Ohio Tourism | Planning a vacation in Ohio? This site has the most comprehensive Ohio travel information.
Social Security Administration Visit the official website of the United States Social Security Administration.
The State of Ohio | Find employment opportunities or get the State of Ohio's top requested forms on-line. This website also has important tax information and much more.
U.S. Census Bureau | Get the latest statistics on people, business, and geography, including population finders and economic indicators.
U.S.D.A. Food Stamp Program | The Food Stamp Program serves as the first line of defense against hunger. This site has information for applicants and recipients, retailers, governments, researchers and public advocacy groups.
Clinton County Chamber of Commerce |Here, you can find the history of Clinton County Ohio, numerous business connections as well as learn about the many benefits of living in Clinton County.
Resources for Veterans
ODJFS Veterans Workforce Services | The goal is to assist eligible veterans, including disabled veterans, campaign veterans, and other targeted veterans and eligible spouses in alleviating unemployment and underemployment.
OhioMeansJobsVeteransJobs.com (OVMJ) | Resources to help transition into civilian life.
Ohio Department of Veteran Services | Provides resources for the veteran community through advocacy, collaboration and partnerships.
Department of Higher Education, Ohio GI Promise | Frequently asked questions about the Ohio GI Promise.
Department of Veteran Affairs | The United States Department of Veterans Affairs.
Department of Labor, Jobs for Veterans Act | Employment and training for veterans of the United States Armed Forces through a network of nearly 2,500 Job Centers.