Services
Career Services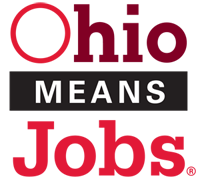 It is our goal to assist individuals in becoming gainfully employed. Services available may be self-accessed or staff assisted once program eligibility is established.
Basic Career Services
Available to all individuals seeking service
Determination of appropriate services and funding sources for the adult, dislocated worker or youth programs
Outreach, intake and orientation on information and other services available through the Job Center
Initial assessment of skills including literacy, numeracy, and English language proficiency, as well as aptitudes, abilities and possible supportive service needs
Labor exchange services including job search and placement assistance, and career counseling and exploration, including provision of information on in-demand industry sectors and occupations as well as nontraditional employment
Provision of referrals to and coordination of activities with other programs and services
Provision of workforce and labor market statistics information related to local, regional and national job vacancy listings, skills necessary for vacant jobs and opportunities for advancement
Performance information and program cost for eligible training providers
Information on how local area is performing on accountability measures
Supportive service assistance or referrals including – child care, child support, medical or child health assistance available through Medicaid and CHIP, Supplemental Nutrition Program (SNAP), earned income tax credit, housing counseling and assistance through HUD, cash assistance (TANF) and other support and transportation services
Establishing eligibility for financial aid assistance for training and education programs not provided under WIOA
Information and assistance filing UI claims
Individualized Career Services
Comprehensive and specialized assessments of skill levels which may include diagnostic testing and in-depth interviewing and evaluation to identify employment barriers and employment goals
Development of an individual employment plan to identify goals, achieve objectives and provide appropriate combination of services
Career planning: Awareness, Counseling, and Exploration
Short term pre-vocational services including development of learning skills, communication skills, interviewing skills, punctuality, personal maintenance and professional conduct to prepare for unsubsidized employment or training
Apprenticeships, Internships and work experiences linked to careers
Workforce preparation activities that help acquire a combination of basic academic skills, critical thinking skills, digital literacy skills and self-management skills including competencies in utilizing resources, using information, working with others, understanding systems, and obtaining skills necessary for successful transition into and completion of postsecondary education, or training or employment
Financial literacy services based on individual needs
Out of area job search and relocation assistance
English language acquisition and integrated education and training programs
Comprehensive Case Management and Employment Program (CCMEP)
CCMEP integrates funding from both the Workforce Innovation and Opportunity Act (WIOA) youth program and the Temporary Assistance for Needy Families program (TANF) to offer more coordinated individualized services.
Allows for participants to engage in meaningful employment and training activities that can help them build lifelong, sustainable careers.
Program focuses on the needs of the individual, not the program and gives caseworkers greater flexibility in offering services that build on an individual's strengths and increases their skills to meet their unique needs.
The Clinton County Program works with low-income young adults age 16-24.
Services available include but are not limited to:

Paid and unpaid work experiences
Career Coaching
Education and career training
Tutoring
Preparing for college or work credential training
Supportive services such as transportation, child care, uniforms and work related tools
Financial literacy and budgeting
High school equivalency training
Counseling and Mentoring
Leadership Development
Follow-Up Services
Provided as appropriate and in alignment with individual opportunity plans or service plans for participants for a minimum of 12 months based on the needs of the individual.
Training Services
Job Center staff may determine after an interview, evaluation or assessment and career planning that training may be provided to an individual who:
Is unlikely or unable to obtain or retain employment that leads to economic self-sufficiency or wages comparable to or higher than wages from previous employment through career services alone:
Is in need of training services to obtain or retain employment that leads to economic self-sufficiency through career services alone; and
Has the skills and qualifications to successfully participate in the selected program of training services
Training must be linked to in-demand employment opportunities in the local area or planning region in which participant is willing to commute or relocate.