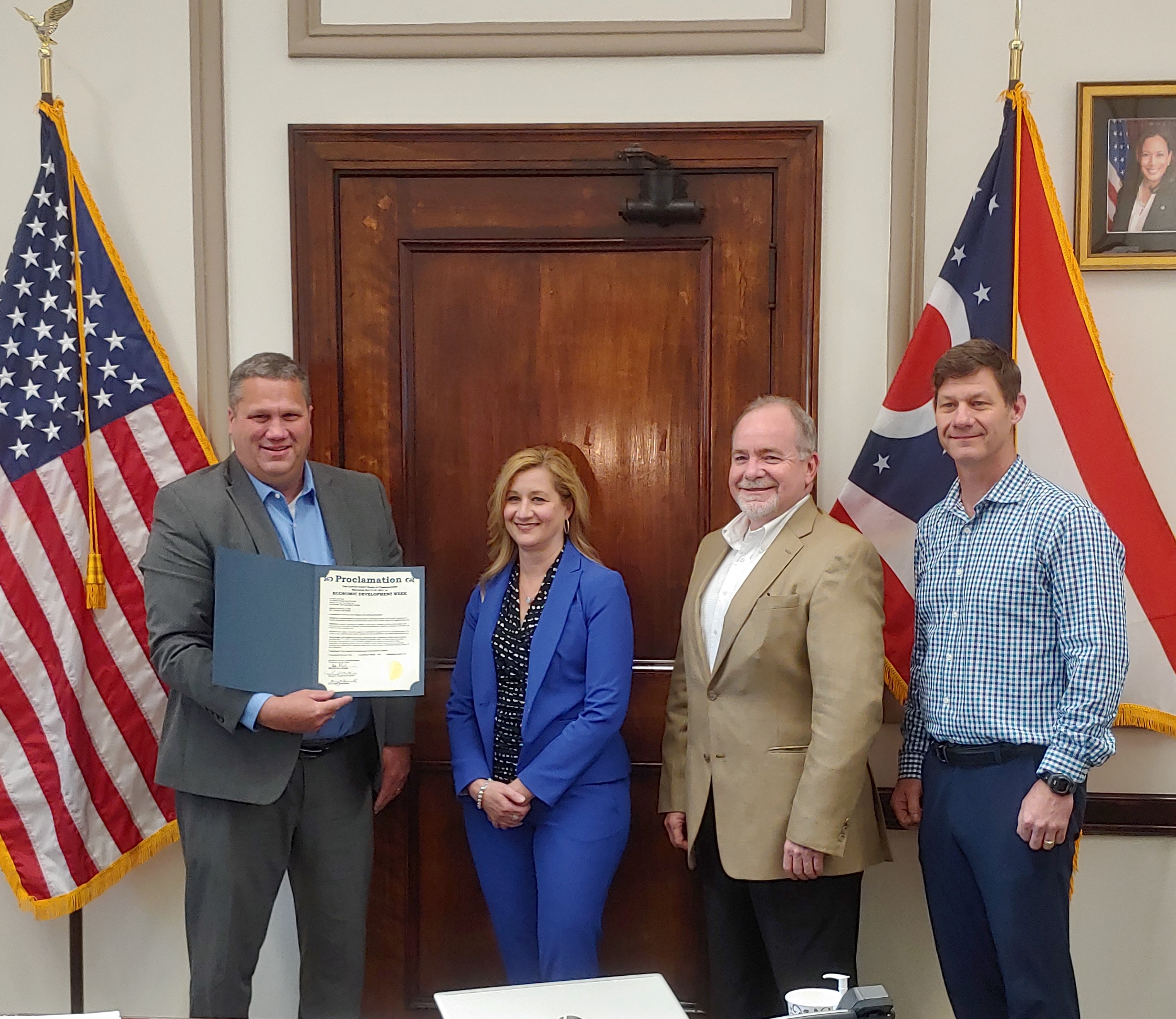 Dan Evers and Jennifer Ekey of the Clinton County Port Authority were recognized by the Clinton County Commissioners as part of Economic  Development Week, May 9-15. This week was created by the International Economic Development Council to increase awareness of local programs that create jobs, advance career development opportunities, and improve communities' quality of life. 
The Clinton County Port Authority is the county's primary point of coordination and contact for economic development. They partner with several organizations in the county including the Board of Commissioners, the City of Wilmington, the Clinton County Convention and Visitors Bureau, the Regional Planning Commission, the Wilmington-Clinton County Chamber of Commerce, the Community Improvement Corporation of Wilmington, Main Street Wilmington, and the Ohio SBDC at Miami Regionals. 
The Port Authority team shared updates with the Board of Commissioners including the new Port Authority Economic Development website at ChooseClintonCountyOH.org, a county-wide housing study, a virtual job fair in conjunction with Jobs Ohio, and a social media campaign targeting awareness of the area's economic development activities.