Clinton County Health District, OHIO Scheduling for Ages 40 Years Old and Older For COVID-19 Vaccinations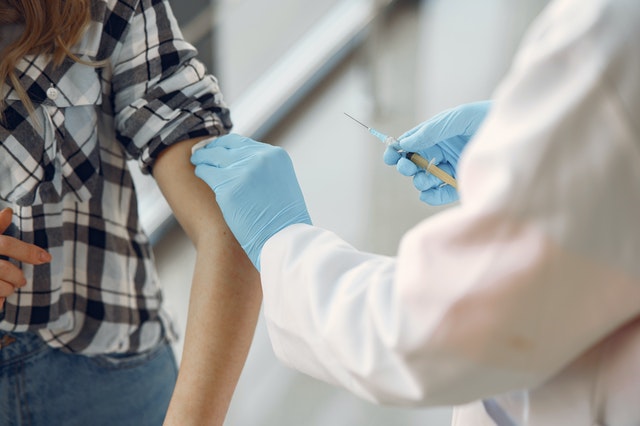 03.17.2021- The Clinton County Health District (CCHD) is now scheduling for COVID-19 vaccination appointments including those individuals 40 years old and older, those in certain occupations and those with certain qualifying medical conditions. Currently, the CCHD is providing only the Pfizer brand of COVID vaccine. Pfizer vaccine is a two dose vaccine given 3 week or greater apart; There is no maximum threshold requirement between the 2 doses.
Ohio Phase 1E Qualifying Medical Conditions – CCHD is now scheduling for those individuals with specific medical conditions. Newly eligible conditions added are:
Cancer

Chronic Kidney Disease

Chronic Obstructive Pulmonary Disease (COPD)

Heart Disease

Obesity
For a complete list of those conditions visit: https://coronavirus.ohio.gov/wps/portal/gov/covid-19/covid-19-vaccination-program.
How to Register – Eligible Clinton County residents may register in two ways on-line OR by phone as we continue to accommodate our citizens not comfortable with electronic technology:
On-line at: https://www.bookclintoncovidvax.timetap.com

By Phone: Call (937) 382-3829 and follow the message prompts.
The CCHD will no longer require vaccine pre-registration. Appointments may be immediately scheduled on-line at the link above. There are approximately 130 appointment times available on Thursday, March 18. Additional dates and time slots will be added as vaccine supply becomes available. Check back often.
Please visit our website at https://co.clinton.oh.us/departments/HealthDistrict. For the latest updates, follow us on our social media platforms: Facebook, Twitter and Instagram.
###
MEDIA CONTACT: Renee Quallen, Public Information Officer
937.382.3829 or rquallen@clincohd.com