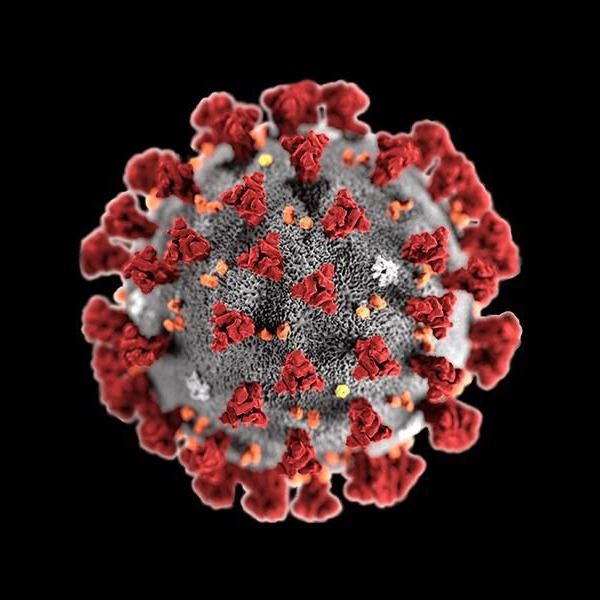 The Clinton County Board of Commissioners wants to let our citizens know we have been actively engaged with our Elected Official and our department heads to make sure we continue to deliver the best services we can given the situation.
Covid 19 Clinton County Response Hub
The Board of Commissioners for Clinton County are working hard to ensure federal, state, and local information is available for our citizens so they can access it in a timely manner. We are proud to announce the launch of the Coronavirus Response Hub—CovidCC.com
In an effort to create a depository for information to the public, the Clinton County Regional Planning Commission, in coordination with County Officials, Clinton County EMA, WCC Chamber of Commerce, and the Clinton County Health District developed a response hub at: covidcc.com.
The hub will include regular press release updates from various agencies at local, state, and national levels; contact information for the Ohio Department of Health and the Clinton County Health District; links to resources for affected businesses, employers, and employees; information on various school food programs; general information on the virus, CDC guidelines on staying safe, and CDC information on what to do if you are sick; relevant local, state, and national social media feeds; and dashboards with state and global statistics related to the virus.
The website will also make important public service announcements from Clinton County Emergency Management and the Clinton County Health District. We encourage our citizens to be responsible and rational as we deal with this pandemic. We want to ensure our citizens we are here to assist them.
Please visit covidcc.com to stay informed.
Clinton County Health District
We are blessed to have Pam Walker Bauer, MPH, RS as our Clinton County Health District Commissioner. She has a lot of knowledge in public health and has worked in many capacities during her career. She has an outstanding staff at her office on the front lines every day. We are further blessed to have Thomas Breckel at the helm of the Clinton County Emergency Management Agency with his extensive years of military experience involving many major catastrophic situations. Between the two, they bring 50 plus years of experience in keeping people healthy and safe.
For up to date information we encourage you to follow Clinton County Health District on Facebook, Instagram, and Twitter. You can also get updates on Clinton County Emergency Management Agency's Facebook page too.
Clinton County Courthouse and Courts
The courthouse is open and we have seen the traffic in the doors drop by 50%. We encourage citizens to resolve as much as possible via mail or call the office you have business with before you come. The following offices have had changes in service:
Clerk of Courts for Common Pleas has stopped processing passports and has requested that payments be made by mail or with a credit card by calling 937-382-2316.
The Honorable John W. Rudduck has urged citizens if they are not needed in attendance for court to remain home.
The Honorable Chad L. Carey has also urged citizens that are not needed in attendance for court to remain home. Parties scheduled for cost review hearings may pay with credit card by calling 937-382-2391. All those with business with the court should be in contact with their respective attorneys before the hearing.
Auditor's Office will be handling dog license and vendor license requests online. Cigarette license by mail and deed transfers online and by appointment.
Building and Zoning permits are available online and plans can be emailed too. They will follow up via email.
Clinton County Veteran's Service Office will not handle walk ins. All services will be scheduled by appointment by calling 937-382-3233.
The Treasurer's Office is requesting that all payments be made by mail or online.
Juvenile Court Services are suspending community service, mediations, and diversion meetings. Youth and parents are encouraged to call in to prior to coming to verify office visits.
Clinton County Job and Family Services Office
To reduce the spread of COVID-19, Clinton County Job and Family Services (CCJFS) has developed measures that will assist us in continuing to provide critical services to community residents, while also practicing recommended preventative measures. CCJFS has taken all necessary steps to continue serving our customers in the safest and healthiest way possible.
Our office remains staffed Monday-Friday from 7:30am-4:30pm and we can be reached at 937-382-0963 during regular business hours. Additional updates on our services are as follows:
FAMILY SERVICES UNIT
Emergency Assistance
Effective March 30, 2020, Clinton County Job and Family Services is offering emergency response assistance for families impacted by the COVID-19 virus. You may be eligible for this emergency assistance if you are a family with minor children in the household, you are pregnant with no other children, or you are a non-custodial parent who is actively paying child support AND meet the income guidelines.
View and download the Covid-19 Emergency Assistance Information Sheet
View and download the Covid-19 Emergency Assistance Application
SNAP, TANF Cash or Medicaid
For assistance with SNAP, TANF Cash and/or Medicaid benefits:
We encourage our customers to utilize online application processes whenever possible. We are currently discouraging in-person interviews. Currently, our lobby area is closed to public traffic.
Utilize the ODJFS online application process at www.benefits.ohio.gov. Documents or verifications may be uploaded to this site and application can be made here for benefits.
When turning in applications or supporting documents for verification (such as paystubs, rent or utility receipts, etc.) please utilize www.benefits.ohio.gov if possible. If unable you may choose to do the following
Clinton County Department of Job and Family Services
1025 S. South Street
Wilmington OH 45177
CONTACT INFORMATION
Family Services (cash, food and medical assistance)
Office Phone: 937-382-0963
Toll-Free Number: 1-800-811-3700
Fax: 937-382-7039
Email: CLINTON_COUNTY_FAMILY_SERVICES@jfs.ohio.gov
OHIOMEANSJOBS CLINTON
For assistance with employment or training for customers and employers.
Public access is currently not available for computer use and in-person services. Business will be conducted via phone or email at this time. Changes in business processes will also be shared on the Clinton County OhioMeansJobs Facebook page.
CONTACT INFORMATION
OhioMeansJobs: Clinton County's Employment and Training Center
Office Phone: 937-382-7762
Fax: 937-383-2657
OHIO UNEMPLOYMENT
Please file online at: https://unemployment.cmt.ohio.gov/
If you are unemployed due to Covid-19 please use Mass Layoff #2000180
Note: Ohio Unemployment is experiencing slow processing times due to high claims activity. If you receive a confirmation number when you file uour claim, your application will be processed as soon as possible. If you've already filed an application there is no need to add the mass-layoff number. Thank you for your patience.
Questions? Visit the Coronavirus and Unemployment Insurance Benefits page.
CHILD SUPPORT OFFICE
No payments are currently being taken within our Child Support Office and the lobby is closed to public traffic.
Other payment capabilities are available by accessing jfs.ohio.gov/ocs/
Payment history and case information may also be accessed through the Ohio Child Support Web Portal at jfs.ohio.gov/ocs/
CONTACT INFORMATION
Child Support Enforcement Agency
Office Phone: 937-382-5726
Toll-Free Number: 1-800-793-1290
Fax: 397-383-2400
Email: CLINTON_COUNTY_CSEA@jfs.ohio.gov
CHILD PROTECTION UNIT
24 Hour Emergency Phone line remains open to report child abuse or neglect or abuse or neglect of an older adult through our Adult Protective Services program. (APS)
To report child abuse or neglect or make a referral for APS, call (937)-382-2449 24 HOURS.
CONTACT INFORMATION
Child Protection Unit
Office Phone: 937-382-5935
24-hour Emergency Number: 937-382-2449
Toll-Free Number: 1-800-284-8942
Fax: 937-382-1165
Email: CLINTON_COUNTY_CPU@jfs.ohio.gov
Clinton County Title Office
The Clinton County Title office will have no Saturday hours until further notice.
We as elected officials want to make sure we are looking out for the best interests of our citizens and protecting our employees to ensure we can continue to provide outstanding services to this wonderful county. As information develops that we need to get out to the citizens we will make press releases available to the Wilmington News Journal and other media outlets.