Viewing Location: Judy Gano Bike Path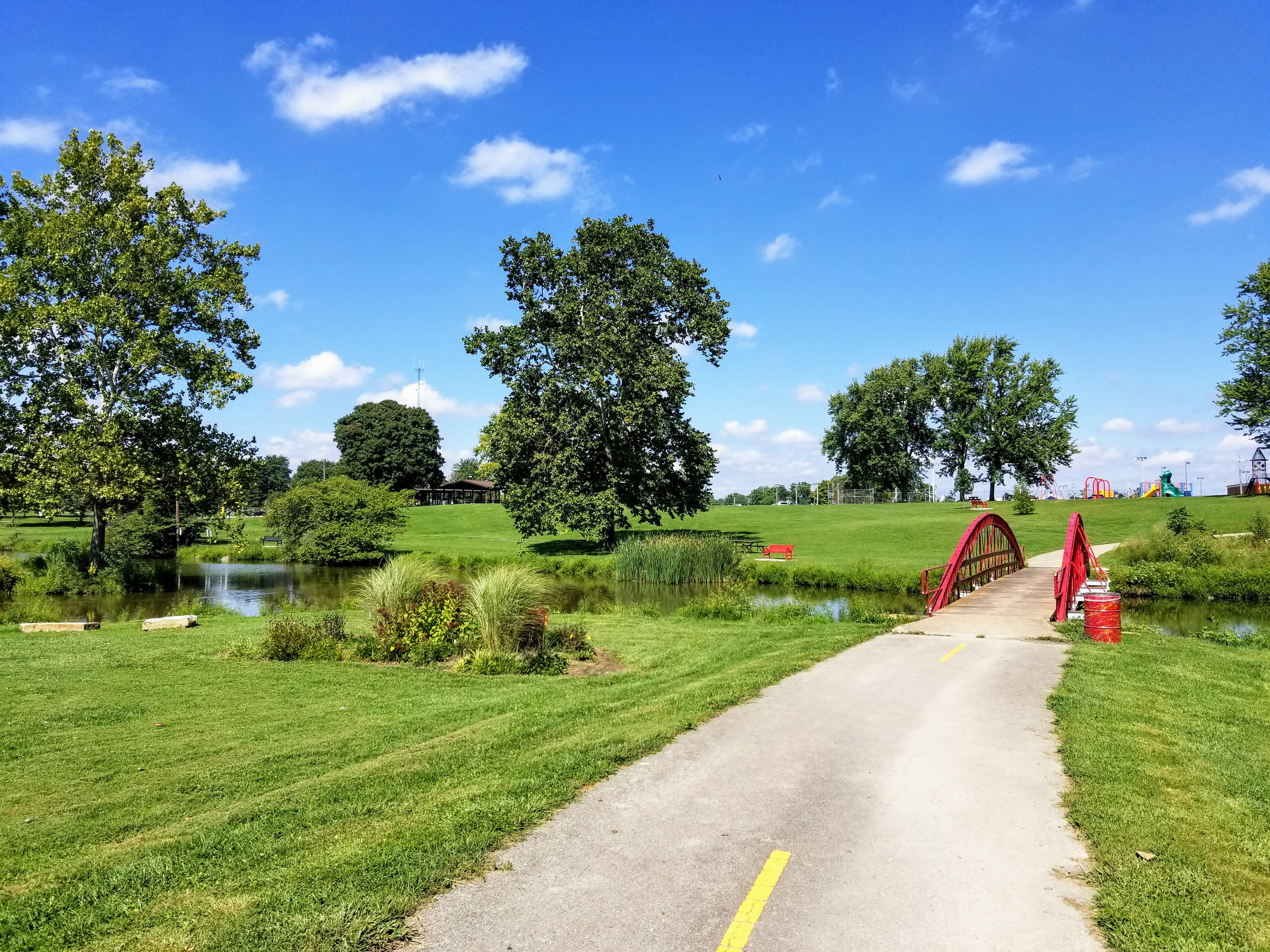 This trail was opened in 2008 and is named after community activist and attorney Judy Gano. This trail connects the 4-C Bicentennial Trail with the sidewalk on Rombach Avenue, providing an important link to the Lowes Drive Trail and a future Citywide trails system. Note the Indian Trails marker near the Castle Playground parking area, an Eagle Scout project of Cody Clifton.
The Judy Gano Trail travels the length of the J.W. Denver Williams Memorial Park in Wilmington, Ohio. The trail begins on Rombach Avenue and travels past the skate park, tennis courts, and baseball diamond to a bridge over the pond, before ending at Fife Avenue. Though the trail is short, it's an important link in Wilmington's growing trail network that will one day encircle the city. At Rombach Avenue, the Judy Gano Trail provides access to the Lowe's Drive Trail, 0.6-mile shared-use path. You can also extend your journey west, by taking the 1.3 mile 4-C Bicentennial Trail . West of that trail, you can use the urban connector (combination on-street bike route and sidewalks) to reach the Luther Warren Peace Path .